Takers Mad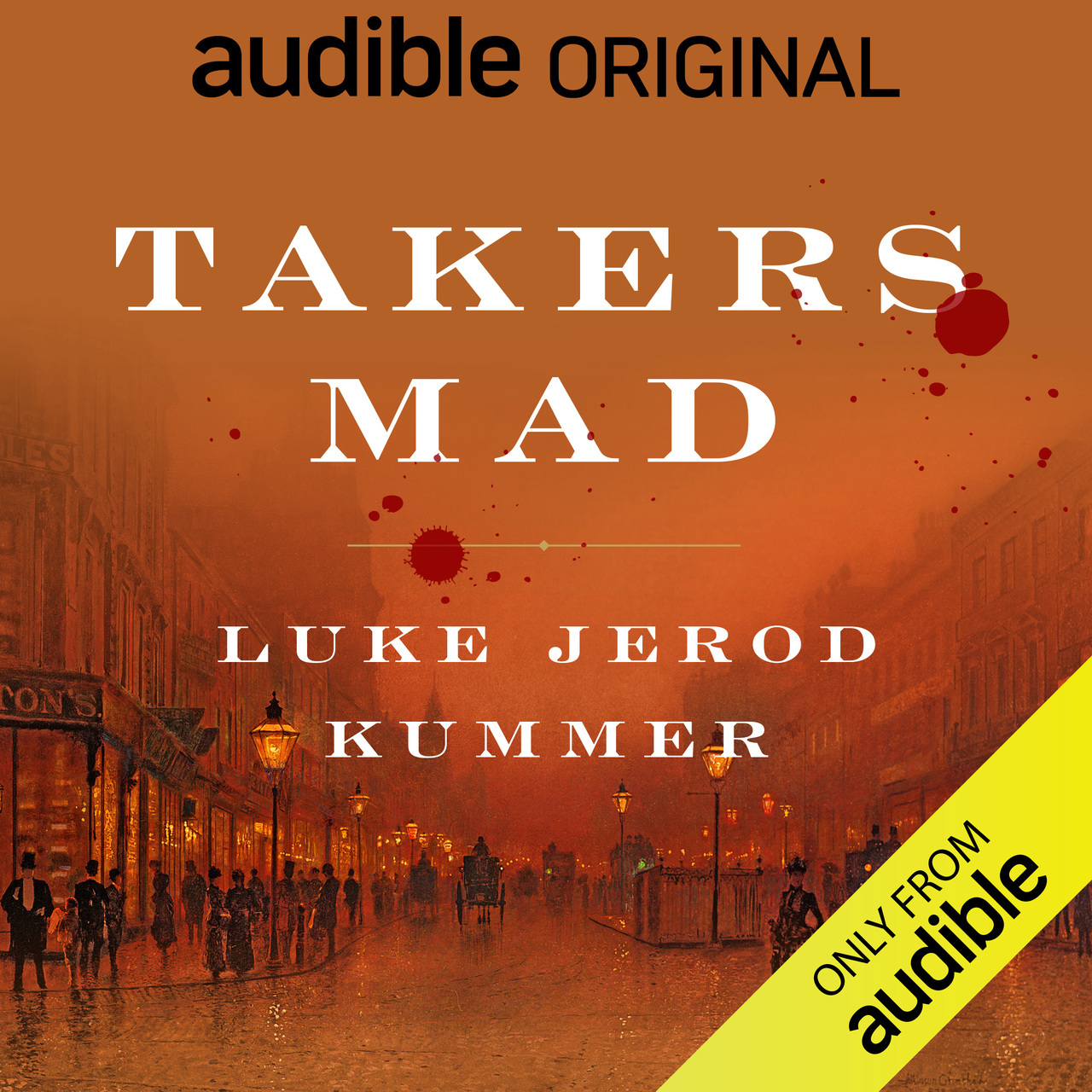 Based on new evidence the author uncovered in a real-life case that captivated New York during the Gilded Age. As newspapers reported in 1891, a woman dubbed "Shakespeare" was found dead in a seedy hotel along the waterfront near Manhattan's South Street Seaport. The coroner soon announced the chilling scene was the work of Jack the Ripper. As panic spread across the city, authorities chased down leads and caught dozens of witnesses and suspects in a dragnet. New Yorkers only sighed relief after detectives abruptly charged an immigrant, a traveling Algerian ex-soldier, with the crime. TAKERS MAD is a ruminative, atmospheric, and sometimes morbidly funny work of literary suspense based on a true story. It follows Flora Riis, the daughter-in-law of famed muckraker Jacob Riis, as she stalks Gotham, confronts corruption, and delves into who murdered the mysterious woman known as "Shakespeare."
(Audible Originals, September 2021)
Praise for Takers Mad
"If you love true crime stories … [Kummer] did the legwork, he did the research…. It's awesome. I heartily encourage you to check it out." — Gary Scott Thomas, host of the Here's What We Know podcast and radio personality at KRTY-FM
"It's a historical narrative look at one of the most notorious crimes of the Gilded Age … wrapped up in a great story, plus lots of great voice acting." — Scott Rank, host of the History Unplugged podcast
"During the course of his own investigations/research, Kummer found critical documents and a piece of evidence in the New York State Archives.... It plays an important role in the story and raises questions about who actually killed Carrie Brown as well as what motives were behind her murder. I won't ruin the story for you — you'll enjoy listening to Flora tell it through the voice talent of Khristine Hvam." — Joane Austin, Weird N.J.
"This is an absolutely fascinating story." — Tom Sumner, host of The Tom Sumner Program on WKUF-FM